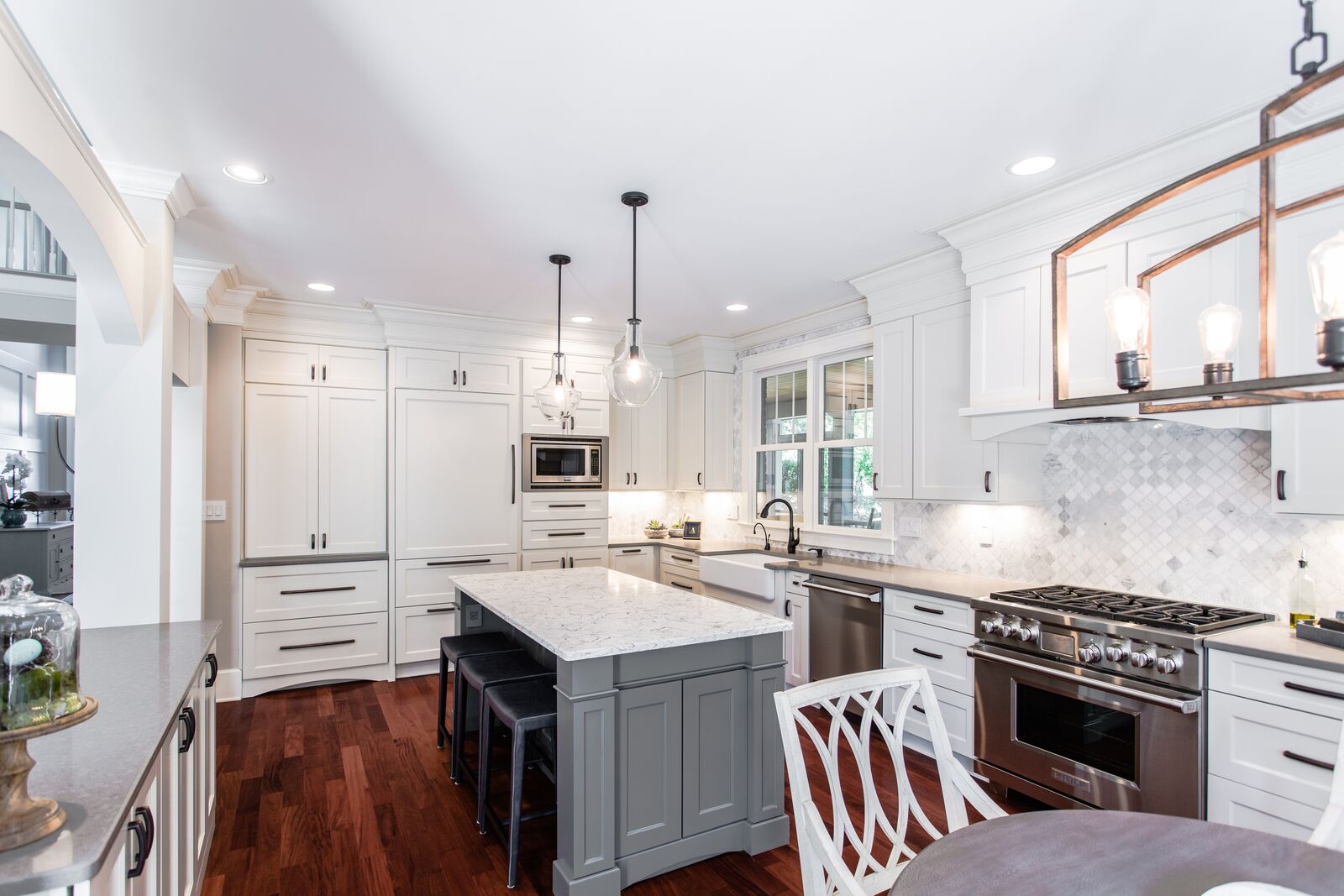 Marsh
Marsh has cabinet styles to fit any look. Whether you dream of a sophisticated look for your discerning style or a warm and sunny domain for your morning coffee, you'll find colors and lines that are just right. Our contemporary kitchen design looks to current trends, colors, and materials to create a look that is very fresh and "now" while maintaining an uncluttered and open feel. If you're looking to create a relaxed and welcoming space but prefer a mix of styles, materials and patterns, you'll appreciate the refined but eclectic feel of the transitional kitchen. Using a neutral palette, clean cabinet lines, and small embellishments, this popular design type bridges traditional and contemporary styles to create a space that is familiar, current and highly functional. We believe our heritage as a family enterprise cant help but find its way into our products, because we never forget that our cabinets live in the place where families gather- in the heart of the home.
Shiloh
Shiloh produces kitchen and bath cabinetry with the customer in mind. Our cabinetry is designed for the kitchen or bath, entertainment room, or any other area in the home where cabinets are needed. This website details our quality cabinet construction methods and Shiloh's complete array of finish colors - over 250 and growing. We offer custom options and numerous accessories, without the custom price tag.
Aspect
Aspect Cabinetry is the sensible choice when searching for cabinets that deliver quality and value in one package. With just the right amount of styles and finishes to satisfy most consumers, Aspect Cabinetry has the rare distinction of being affordable and stylish. Our commitment to provide a well-built cabinet using quality materials has helped us grow consistently year after year. Best of all, Aspect Cabinetry is built-to-order right here in the USA by a family-owned company.
Eclipse
At Eclipse Cabinetry, your style is our objective. From classic cabinetry to modern and chic, our full-access cabinets make your style come to life. With finishes across the spectrum, we are sure you will find the perfect color for your kitchen, bath, or any other room you desire. Our ability to customize provides a blank template to bring your project to life. Full access construction means you will have more space and the ability to maximize space where it is most needed. Discover how the modern innovations in Eclipse Cabinetry will change the way you think about cabinets forever.